Kick off Summer

w

ith

Strawberries and Family Fun! 
– Carnival Rides 

– Live Music 

– Food Trucks

  – Pony Rides

 – Moon Bounces 

– Farmers and Orchards

 

– Crafts and Gifts
Saturday May 16, 2015 from 10:00 am – 3:00 pm. 
At the White Oak Middle School  12201 New Hampshire Avenue, Silver Spring, MD 20904.  Free Entry.
Buy your carnival ride tickets now to avoid the line! Buying Ride Tickets directly from this site allows us to sponsor 200 Montgomery County foster children and families in local women and children's shelters to attend the festival… so support our goal of 200 happy kids by purchasing tickets on our Ride Tickets Page.  For ages 3- 5, there are only about there activities so we would recommend just buying individual tickets at the ticket booth.  Most rides are for over age 6 or 7 based on height and ability.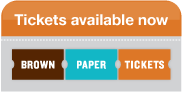 FREE Parking at Springbrook High School, 201 Valley Brook Dr, Silver Spring, MD 20904  (a quick 8 to 10 minute walk).
For handicap drop-off come to the Jackson Road entrance of  White  Oak Middle School to be directed to handicap parking section for 2 minute walk back. Click Here To Save on Early Bird Tickets.  Family Fun Packs Available…
(function(i,s,o,g,r,a,m){i['GoogleAnalyticsObject']=r;i[r]=i[r]||function(){